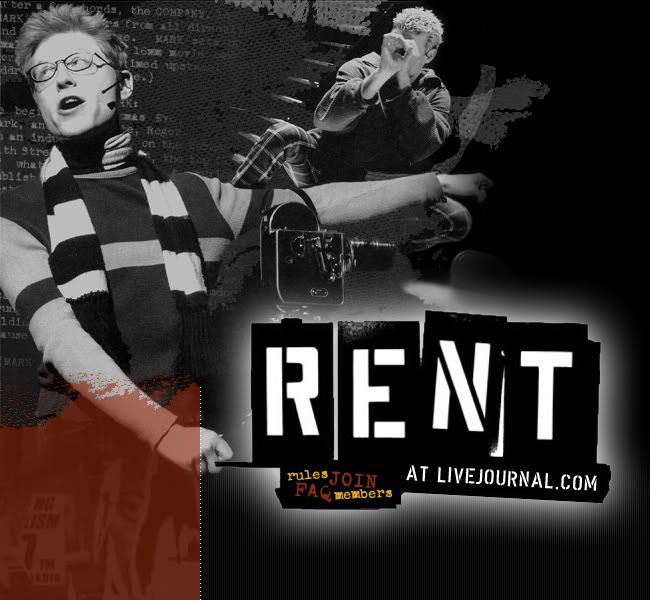 Tue, 02/15/11 - 9:21 PM

RENT Movie Auction Pictures/Maureen's Dragon Tank Top

Back when the RENT movie first came out, a bunch of the costume pieces were auctioned off on Ebay. At the time I was primarily focused on Collins and Angel, so I saved the pictures of all their stuff, but not many of the others. If anyone else happened to save any of them, were there any pictures of Maureen's tank top with the dragon on it?

Aside from the auctions, does anyone have any high quality images of Maureen's white tank top with the dragon on it that she wears during Take Me or Leave Me in the stage version?

Thanks much for any help.
Fri, 11/25/11 - 8:20 PM

Huge favour needed for a RENT fan

I know this is a massive favour, but I would be over the moon if someone could help me out. My girlfriend's signed Rent book (like this one) was lost by a mail carrier during a move earlier this year. She loved that book, read it all the time, and has been crushed since it was lost.

Here's what I'm asking for: If someone is going to see Rent sometime soon, could they please pick up a book at the performance (or beforehand, I don't know exactly where they're sold) and get it signed by as many cast members as possible, then mail it to the address I will give in a PM.

If someone could do this for me, and for her, we would be eternally in your debt. In addition to masses of good will and thanks, I am willing to compensate 50 USD if there's someone who's willing to help me out :)

Please get in touch ASAP if you think you might be able to. Thanks!

| | | |
| --- | --- | --- |
| Mood | | | hopeful |
Tue, 01/04/11 - 4:16 PM

Rent Star Wilson Jermaine Heredia Will Join Broadway's La Cage aux Folles

Rent Star Wilson Jermaine Heredia Will Join Broadway's La Cage aux Folles




Tony Award-winning actor Wilson Jermaine Heredia, who made his Broadway debut as Angel in the groundbreaking musical Rent, will succeed two-time Tony Award nominee Robin de Jesús in the revival of La Cage aux Folles.

De Jesús, who earned his second Tony Award nomination for turning the role of inept housekeeper Jacob into a juicy urban firecracker, will play his final performance Feb. 13. The date will also be the last day for Tony winner Douglas Hodge and Kelsey Grammer. All three were Tony-nominated for their work; Hodge took home the Best Actor honor.

Heredia will begin performances Feb. 15, the same day the Broadway revival will welcome La Cage's original Tony-winning book writer Harvey Fierstein to the role of Albin and Jeffrey Tambor as Georges.

La Cage marks Heredia's first Broadway return since the 1996 Tony and Pulitzer Prize-winning musical Rent. He repeated his work as the drag queen-turned-guardian angel in the original London production of the Jonathan Larson musical and the 2005 film adaptation. His stage appearances also include Eli's Coming, The New Americans and The Tower.

Advertisement
La Cage aux Folles, about a gay couple who run a St. Tropez drag club, features music and lyrics by Jerry Herman and book by Fierstein, based on the play by Jean Poiret. This production is choreographed by Lynne Page and directed by Terry Johnson, who won a 2010 Tony Award for his direction. It won the 2010 Best Revival (Musical) Tony.


http://www.playbill.com/news/article/146341-Rent-Star-Wilson-Jermaine-Heredia-Will-Join-Broadways-La-Cage-aux-Folles

| | | |
| --- | --- | --- |
| Mood | | | excited |
Sun, 11/14/10 - 5:17 PM

Hey guys! If you've seen the movie Rent, or the original broadway cast, Idina Menzel did a great job interpreting the role of Maureen. So, in honor of the great star, I've made some wallpapers. Enjoy!



Also a Rent and Maureen wallpaper/header:

here
Sun, 11/14/10 - 3:15 PM

Gaga and Beyonce Performed by Music Royalty...

Broadway stars and Rock stars joined the audience to dance the night away when Rockers on Broadway returned to BB Kings Blues Club last night, November 8th. Directed by Donnie Kehr, ROCKERS ON BROADWAY-Dance Party featured some of the hottest dance tunes from Elvis to GaGa, performed by Broadway stars and the Rock stars who made them famous. The concert benefits Broadway Cares / Equity Fights AIDS, Broadway Dreams Foundation, Broadway in South Africa, and The Bendheim Performing Arts Center Scholarship Fund.

The event starred Chris Barron from Spin Doctors, Randy Jones from The Village People, Fred Schneider from The B52s, Sirius Radio Star "Cousin Brucie" Morrow, Tony Award Winners Alice Ripley (Next to Normal) and Wilson Jermaine Heredia (Rent).





( Other Amazing Broadway performers were...Collapse )

Read more: http://broadwayworld.com/article/Photo_Coverage_Rockers_on_Broadway_2010_20101109#ixzz15I3FrCf6



Sun, 10/10/10 - 12:00 AM

Hi all,

Benny has finally been added to the lineup of completed dolls. Pictures available in my Etsy listing here.

Getting closer! Only two more to go... or sort of one and a half, since I already have a Mimi prototype from a while back. The next couple of months are going to be pretty busy, so I don't want to promise anything, but I'd love to have the whole set up by the end of the year.

Also, there are now several ways to receive updates from Shady Creations. If you'd like to be notified when new items are available, including all things RENT-related, you can:

Become a fan on Facebook
Follow on Twitter
Sign up for email updates


Thu, 10/07/10 - 11:23 PM


- 9 Misc Broadway
- 9 Rent (movie and stage)
- 11 Spring Awakening
- 9 Stock

Previews:


HERE at my icon journal, falsefriend
Sun, 05/31/09 - 9:21 PM

→ 24 Wicked
→ 8 Idina Menzel
→ 24 RENT (Film - first half or so)

Teasers:



Here @ ladyarts
Sun, 06/07/09 - 10:22 PM

Has anyone heard any speculation of a tour dvd?
I've already checked CB, siteforrent, and friendsofrent and came up with nothing, so figured I'd try here (even though this community is practically dead).
I know there is already the movie, and the Rent Filmed Live on Broadway dvd...but a dvd of this tour would be nice, especially since it has Anthony & Adam reprising their roles, and there are rumors it *might* be the last tour. And there are some bootlegs I've already watched....but a professional dvd with special features would be awesome. I saw the tour in DC last week and it was amazing, so much better than when I saw it with Harley Jay, Declan Bennett, etc in 2006....and I loved that one a lot too. But that's just my opinion....overall I just think a dvd would be a great way to remember this tour, and see it over and over.
Anyone know of any talk of a dvd possibly being done? Thanks!
Tue, 08/18/09 - 5:17 PM

Hello all! I have been a member of this group for a while, and I am de-lurking to ask a question:

Where any of you at the 2:00 matinee showing of RENT in Chicago on April 5th, 2009?

That was the showing (as well as the first time) that I attended RENT, and thought it would be interesting to find out if any of my fellow group members were there.

I was blown away by Anthony and Adam's performances ( having only seen the movie previously), and I got Anthony to sign my copy of "Without You"

Enough gushing! Let me know if any of you where there on that cold, rainy (though wonderful) day :)

~Operaghost1987~
Sat, 07/24/10 - 5:05 AM
Wed, 10/06/10 - 4:16 PM





★ comments are lovely
★ credit is nice
★ thanks for watching!
★ 525,600 minutes





RENT: 131 Icons!
Wed, 07/07/10 - 8:20 PM

OBC/Film RENT's Wilson Jermaine Heredia Returns to Stage




You'll never guess what happened on the subway…!

Tales from the Tunnel highlights six actors playing nearly 100 characters in a series of humorous, heartbreaking, and insightful accounts of true New York City Subway experiences, woven together into an entertaining ride. Come see the show that brings your experiences traveling through the veins of NYC to life! It's a trip you won't forget.



Previews begin THIS SATURDAY!!!! Buy tickets online now at www.talesfromthetunnel.com - use the code FFWILSON



join the facebook group: http://www.facebook.com/home.php#!/event.php?eid=131556920210273&index=1
Viewing // most recent entries
Go // earlier
Based on Puccini's classic opera, La Boheme, Rent tells the story of struggling young artists living on the edge and reaching for glory in New York's East Village. With exciting rock music, intelligent lyrics and a hot young cast, Rent sings of facing an uncertain future with courage, humor, loyalty and love.
The Tony Award and Pulitzer Prize winning musical opened on Broadway in April of 1996 and continues to thrill audiences all over the world.
RENT'S DUE
order tickets
See Rent on Broadway! Purchase your tickets online through the following brokers:
The national tour of Rent is currently on hiatus. New season to start soon.
THE MAINSTREAM
official links
LANDLORDS
donors
The rent's been paid! Special thanks to the following members who generously donated paid time to the community:
Donating paid time is easy and a great way to show your support for the community. If interested, visit LiveJournal's Gift Shop, select your donation amount and confirm that "rent" is listed as the recipient.
In addition to being showcased in the "Landlords" section of the community's sidebar, those that donate receive the community's mood theme. Whether you're chipper like Mark, feeling lonely like Roger or mischevous like Mimi, show the world with LiveJournal's first mood theme dedicated to the hit rock musical. Features 28 images of the original broadway cast (both principles and select members of the ensemble).
PREVIEWS: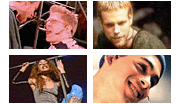 BURN THE PAST
search prior posts
Note: This search is provided by an independent company, LJSeek, and is provided soley as a convenience. The community is not responsible for the resulting content or search results.